Eight Great Solo Shows Written and Performed by Prudence Wright Holmes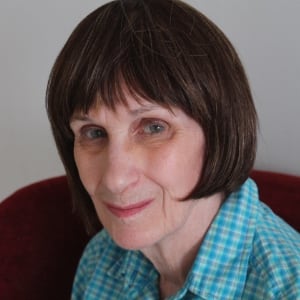 The Secrets of a Mockingbird
Harper Lee, the author of To Kill a Mockingbird, was one of America's most beloved but reclusive authors. In this solo show, we learn of her close relationships with her father and her childhood friend, Truman Capote, until they both broke her heart. She never wrote another book until she did.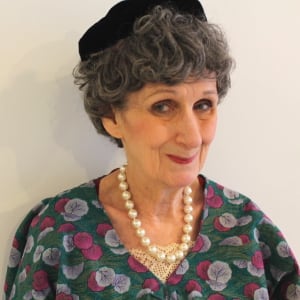 Ace Detective Miss Clarissa Marbles interrogates the audience as she tries to get to the bottom of the real-life disappearance of Agatha Christie in 1926. Gunshots ring out, screams are heard in the night, and a rollicking good time is had by all in this fun-filled interactive murder mystery.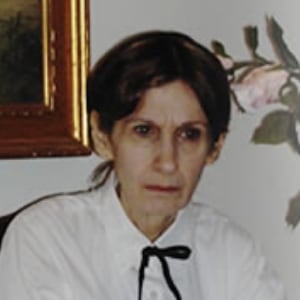 Willa Cather Her Life and Loves
Willa Cather, Pulitzer Prize-winning author, led a fascinating life during a time when women seldom had the opportunity to do so. Prudence Wright Holmes' solo show takes us on her journey, from a transgender teenager in 1880's Nebraska, through college and her years as drama critic at the Pittsburgh Daily Leader, editor at McClure's magazine, and successful author, through to her death in 1947. Cather met well-known writers like Theodore Dreiser and Mark Twain and became part of the muckraking journalism movement, which helped expose corrupt business practices in large corporations and led to anti-trust legislation. Her book "One of Ours" was her first bestseller. It won a Pulitzer Prize, opening many doors for Cather and led to continued professional success for the rest of her life.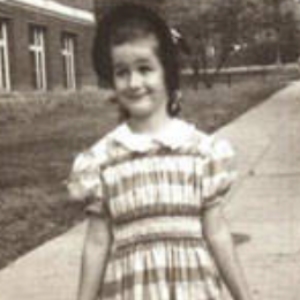 Growing up in the epicenter of Nixon country is difficult for the radical hippie daughter of right-wing parents whose world is turned upside down when their maid becomes a civil rights activist.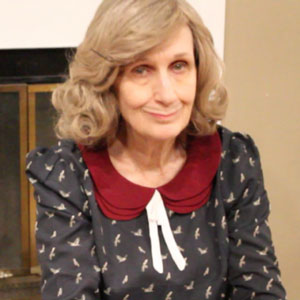 Miep Gies was a 32-year-old secretary in Otto Frank's office when he asked her to help him and his family hide from the Nazis. She immediately said yes. At great risk to her own life, she brought food and other supplies to the Franks on a daily basis for over two years. After the Franks were arrested, she saved Anne's diary and later went to Gestapo Headquarters to try to buy the Franks' freedom. Miep was knighted by Queen Juliana of the Netherlands and later attended the Academy Awards in 2010, where she won an Oscar for the film based on her book, Remembering Anne Frank. She was 100 years old.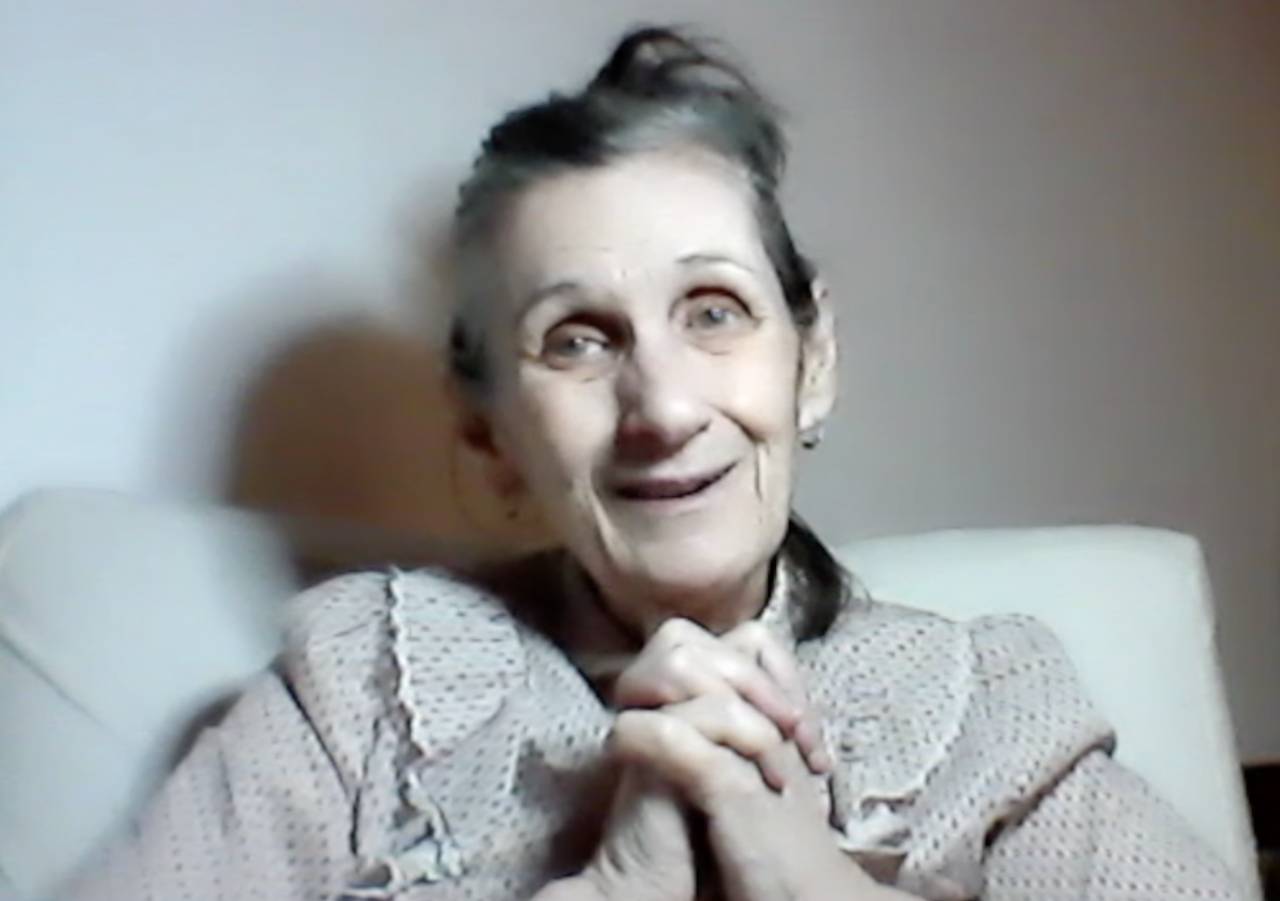 Typhoid Mary, whose real name was Mary Mallon, was a silent carrier of typhoid fever, although she never had the disease itself. She infected 100's of people in her work as a cook, and over 50 of them died. She was put on trial and condemned to live out the rest of her days in isolation on an island off Manhattan.
Past performances:
Suffern Library
Santa Barbara Women's Club
East Meadow Library
Ossining Library
Plainedge Library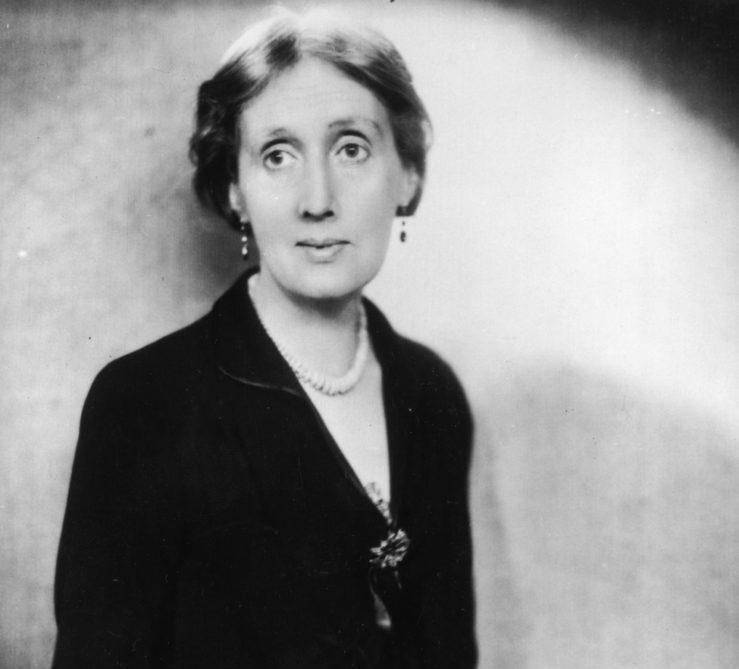 Virginia Woolf, the acclaimed author of To the Lighthouse and Mrs. Dalloway, had mental problems her whole life , including several suicide attempts. In 1939, she gave a public speech in which she revealed a dark secret that was the real reason for her nervous breakdowns.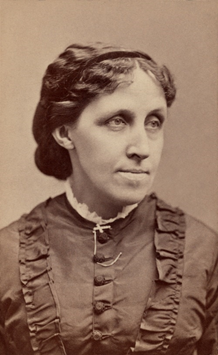 Louisa May Alcott, the acclaimed author of Little Women, had a complicated relationship with her father, schoolmaster, Bronson Alcott. He was fired from his teaching job for refusing to expel a black student and later started a commune which was a stop on the Underground Railroad with his benefactor/lover, Charles Lane.
March 3.2020, Actors Equity, New York, NY
February 14, 2020, Roosevelt University, Chicago, Il.
October 12, 2019, East Carolina University, Greenville, NC
August 1-29, 2019, Edinburgh Fringe Festival, Edinburgh, Scotland
April 15, 2019, East Meadow Library, East Meadow, NY
April 17, 2019, Norwalk Library, Norwalk CT
April 26, 2019, Hawthorne Library, Hawthorne, NY
June 5, 2019, Foxhill Villa Club, Norwood, Mass
March 20, 2020 – Rockville center library
June 9, 2020, Mt. Laurel Library
July 1, 2020, Elmont Library
Sept 10, 2020, Hagaman Library
Sept 16, 2020, Lapham Center, New Canaan, Ct
Sept 26, 2020, Irvington Library
December 10, 2020, and May 11, 2021, Suffern Library
Dec 16, 2020, and May 17, 2021; N. Merrick Library
January 16, 2021, Circle of Friends, Myrtle Beach, SC
January 20, 2021, Ossining Library
January 31, 2021, Washington Crossings, Bucks County, Pa
Feb 26, 2021 and May 13,2021, East Meadow Library
March 11, 2021- Scarsdale Library
March 31, 2021, Ossining Library
April 17, 2021 - Rockville Center Library
May 8, 2021 - Plainedge Library
May 15, 2021-Santa Barbara Womens' Club
June 21, 2021- Lansdowne Woods
The Suffern Library, Suffern, NY
The Ossining Library, Ossining, NY
The New City Library, New City, NY
The Circle of Friends, Myrtle Beach, SC
The Kelsey Theatre, Princeton Junction, NJ
East Carolina University, Greenville, NC
Bloomingdale Library, New York, NY
Bishop Gadsden 55+ Community, Charleston, SC
East Meadow Library, East Meadow, NY
Mount Laurel Library, Mount Laurel, NJ
Lansdowne Woods, Lansdowne, VA
Shelter Rock Library, Albertson, NY
APAP Convention 2018, New York, NY
Ashby Pond Theatre, Ashburn, Virginia
Litchfield Library, Litchfield, CT
Ellington Room, Manhattan Plaza NYC
Ellington Room, Manhattan Plaza, NYC
Newbridge on the Charles, Newton, Mass
Long Beach Library, Long Beach, NY
Four Seasons Promenade, Warren, NJ
Four Seasons Little Egg Harbor, Tuckerton, NJ
Cornelia St. Cafe, New York, NY
Ossining Library, Ossining, NY
Mt Laurel Library, Mt. Laurel, NJ
Lansdowne Woods, Lansdowne, VA
The Shenandoah Lodge, Lake Frederick, VA
The Norwalk Library, Norwalk, CT
The Irvington Library, Irvington, NY
The Circle of Friends, Myrtle Beach, SC
Bishop Gadsden Community, Charleston, SC
Stagecoach Theatre, Ashburn, VA
Ft. Hamilton Theatre, Brooklyn, NY
New City Library, New City, NY
59 E. 59th St Theatre, New York, NY
Edinburgh Fringe Festival, Edinburgh, Scotland
West Milford Library, West Milford, NY
Ryan's Daughter, NYC